SERVICES OVERVIEW
INTERIOR AND EXTERIOR RESIDENTIAL & COMMERCIAL PAINTING.

Trusting someone to paint your property is not an easy decision. The property can be your home, where you want to build precious memories with your family members or any commercial place where you want to compete with others by offering the best to your customers. That is why our goal at Patch Plus Paint is to provide you with some of the finest painters in Frisco & Plano, Texas, who can give life to the walls of your house and commercial property by providing you with the best painting services.
If you are looking for professional painting servicesfor your home or any commercial project, then you're at the right place! Patch Plus Paint offers you a free estimate with the best painters for all house and commercial painting projects.
Patch Plus Paint puts quality and customer service ahead of everything else. Our highly trained and experienced commercial painters in Frisco and Plano are dedicated to ensuring that you, the customers, are delighted with your home or any property you choose for our quality painting services. It is our goal to provide you with the best painting services and gain you as a loyal customer for life.
Why Should You Trust Us?
Patch Plus Paint is a professional painting contractor servicing the Frisco & Plano area of Texas. We can do projects ranging from large residential and commercial painting contracts to small house painting and wallpaper removal jobs. Our commercial painters in Frisco and Plano are professional and courteous and ensure that our clients are provided with the best.
We stand by our work with a written guarantee for our customer's peace of mind and provide our professional painting services in our customer's best interests. We aim to provide you with our best and finest interior and exterior painting services.
FREE ESTIMATE!!
CALL US: 1-469-630-BEST(2378)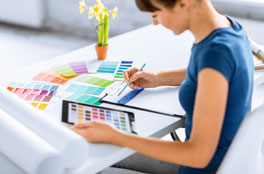 While a number of elements play a role in the overall look of your house, the quality and type of woodwork can be the ones making a statement. Whether it's dark wood or light wood, both give your home a sophisticated extravagant look. The key is using the right color combination. With the right choice, you can enhance the overall aesthetics without overshadowing other design details of your home.
The next most important step is the execution of your ideas. While many companies can do what you ask for, not all of them will be able to bring your ideas to life and that is where we can help you. Our team of experienced workers at Patch Plus Paint will not only provide you with professional services and competitive rates, but will also offer you a guaranteed outcome reflecting all that you had expected.
Whether interior or exterior, our team is dedicated to providing you with the best light woodwork services you can find in Plano and Frisco. If you are planning to refresh your old look or want to add a new look to your home, we'll serve you in the best possible way. Our services ensure a top-quality job and a detailed finish that will be sure to please the keenest of eyes. We are known for our excellent woodwork services, including but not limited to the casing, crown molding, baseboard, door or selves' beams, and removing panels. We also extend our services to cover a wide range of exterior woodwork services, including installing and replacing siding, trim boards, and fascia & soffits.
If you choose Patch Plus Paint, you will sign yourself up for peace of mind and an excellent quality finish at a reasonable price compared to the market. What are you waiting for? Contact us now!